You and I are safe within Him. Within His spirit, within His word and within His name.
God's protection for his people are limitless. As it says is Psalms 18:2, "The LORD is my rock, my fortress, and my savior; my God is my rock, in whom I find protection." He is like a rock that can't move by those that want to cause us harm, a place of safety or a strong tower that is held steadfast.
David sang this in 2 Samuel 22 to the LORD on the day that the LORD rescued him from all of his enemies, from Saul. He sang, "The LORD is my rock, my fortress and my savior; my God is my rock in, whom I find protection."
Even in Psalms 62:2-3 it says, "From the ends of the earth, I cry to you for help when my heart is overwhelmed. Lead me to the towering rock of safety , for you are my safe refuge, a fortress where my enemies cannot reach me."
Do you get the theme here? When you are afraid or in need of protection, run to the LORD. Speak His name for it is a stronghold. It is a strong tower and it will keep you safe.
Proverbs 18:10
The name of the LORD is a strong tower.
the righteous run to it and are safe.
What times in your life have you felt afraid? Perhaps you were losing a loved one? Be sure to tell us in the comments how speaking the LORD's holy name kept you safe; kept them safe.
What better way than to praise Him for his protection than by displaying it proudly for all to see. Keep scrolling to print your free bible verse coloring sheet. This is great for kids and adults alike.
Free Printable Psalm 27:14 Bible Verse Coloring Page
To keep it in line with our crafting site, I thought it fun to make a bible verse coloring page so you can display it proudly on the fridge, in your office, on your classroom wall, or framed on as wall decor.
However you decide to showcase your art work, I hope it helps you find your way closer to God and lets you hear Him as he is reaching out to you.
*By the way, this post may contain affiliate links which means I may receive a small commission at no additional cost to you if an item is purchase through that link. For more information, click here.*
Materials Needed:
Printable Bible Verse Coloring Page (FOUND AT THE BOTTOM)
To prevent Copyright infringement, you will see our watermark inserted on all of our images. This will NOT be included in your download.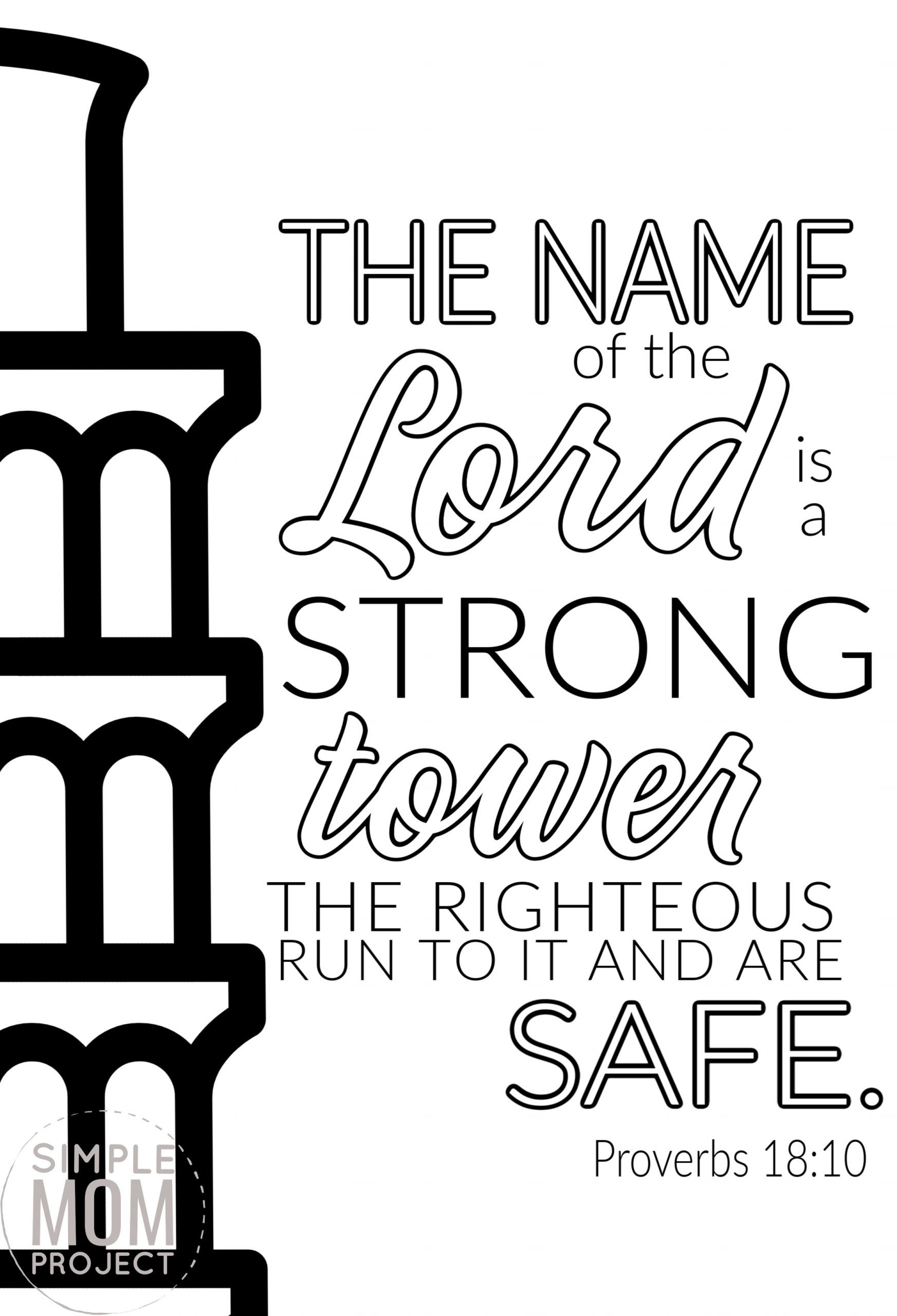 Have a favorite Scripture verse you'd like seen turned into a coloring page? Comment below which is your favorite and how God impacted your life.
When you have finished, be sure to share your creation on Simple Mom Project's Facebook Page and follow me on Pinterest!

Kaitlen D.
More Printable Bible Verse Coloring Pages: