This easy heart shaped art printable for preschoolers is an excellent animals craft idea for kids of all ages.
The simple step by step heart owl craft cut out art project will inspire your preschoolers to have a love of arts and crafts.
While I have an extensive list of ideas for you to use this easy heart owl craft cut out printable for preschoolers, I'm including just a few ideas to get your creative mind rolling.
Using my heart shaped animal crafts to inspire children to learn more about the world around them and enhance their fine motor skills is a fabulous way to promote healthy development.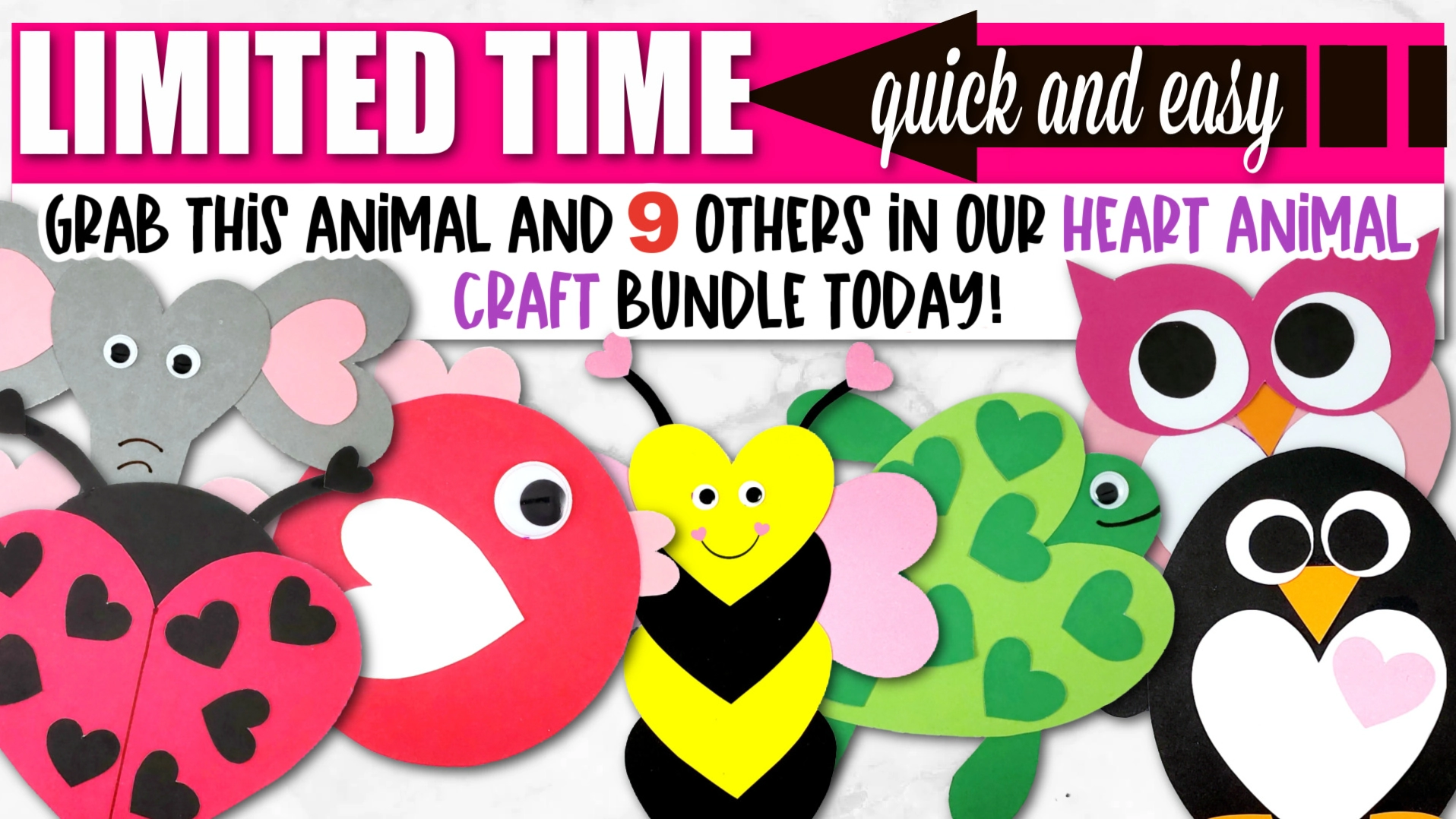 *By the way, this post may contain affiliate links which means I may receive a small commission at no additional cost to you if an item is purchase through that link. For more information, click here.*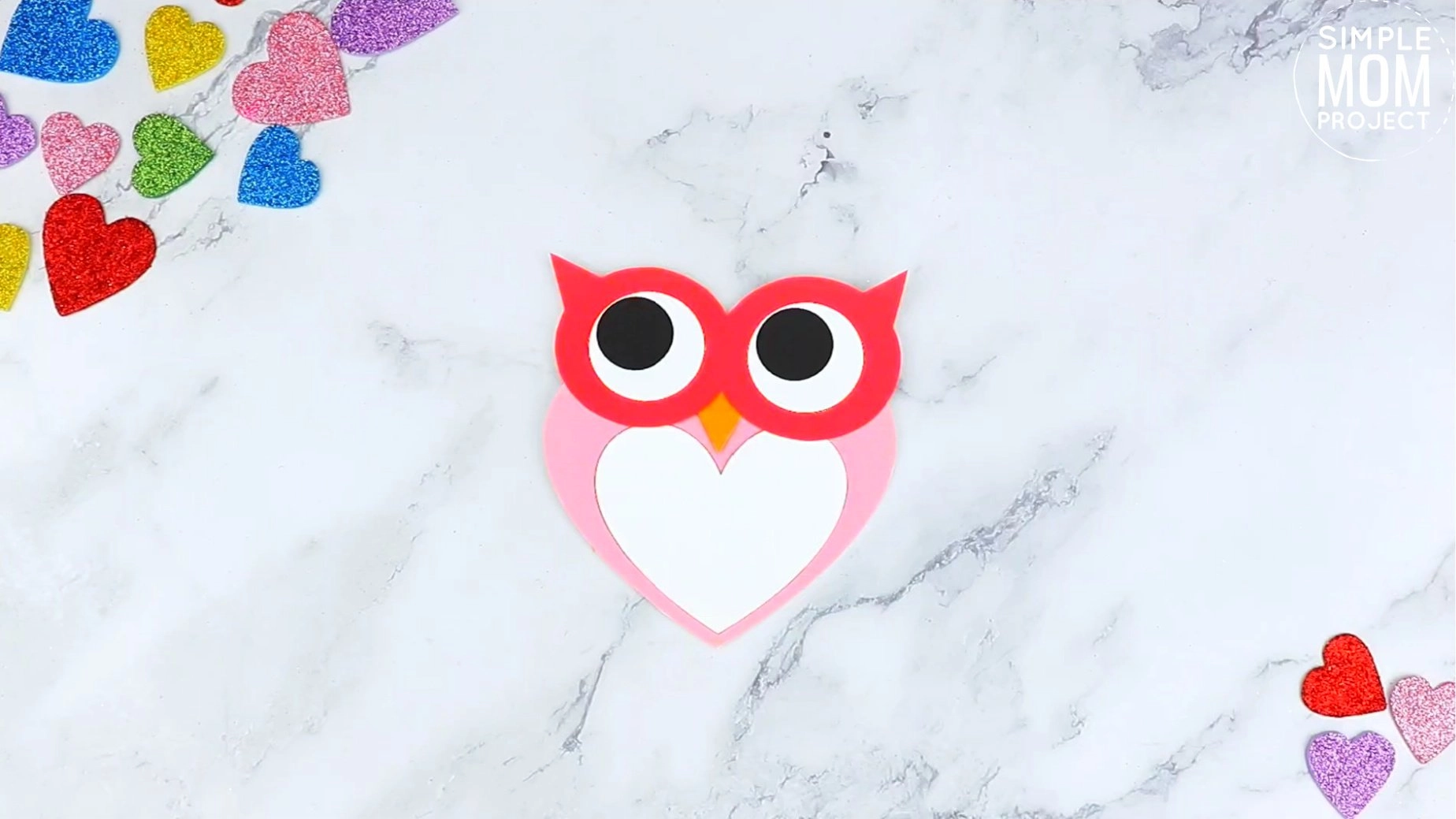 Free Printable Cut and Paste Heart Owl Craft
Ideas for Easy Heart Owl Craft Cut Out
1. The Letter O
Use my easy heart owl craft printable as part of your letter recognition studies. This simple step by step tutorial will show you how to create a heart shaped owl craft for kids.
Once created you can have your preschoolers learn how to trace and write an uppercase O and lowercase o for "owl". Finding ways to make letter recognition fun is part of the joy of raising children.
2. Heart Shaped Crafts
As with most of my heart shaped animal crafts, this heart owl craft printable can be used during your heart shaped crafts sessions.
Whether you opt to use a penguin, hippo, or paper owls, my heart shaped animal free printable options can give you a day full of paper heart shaped art projects to complete together.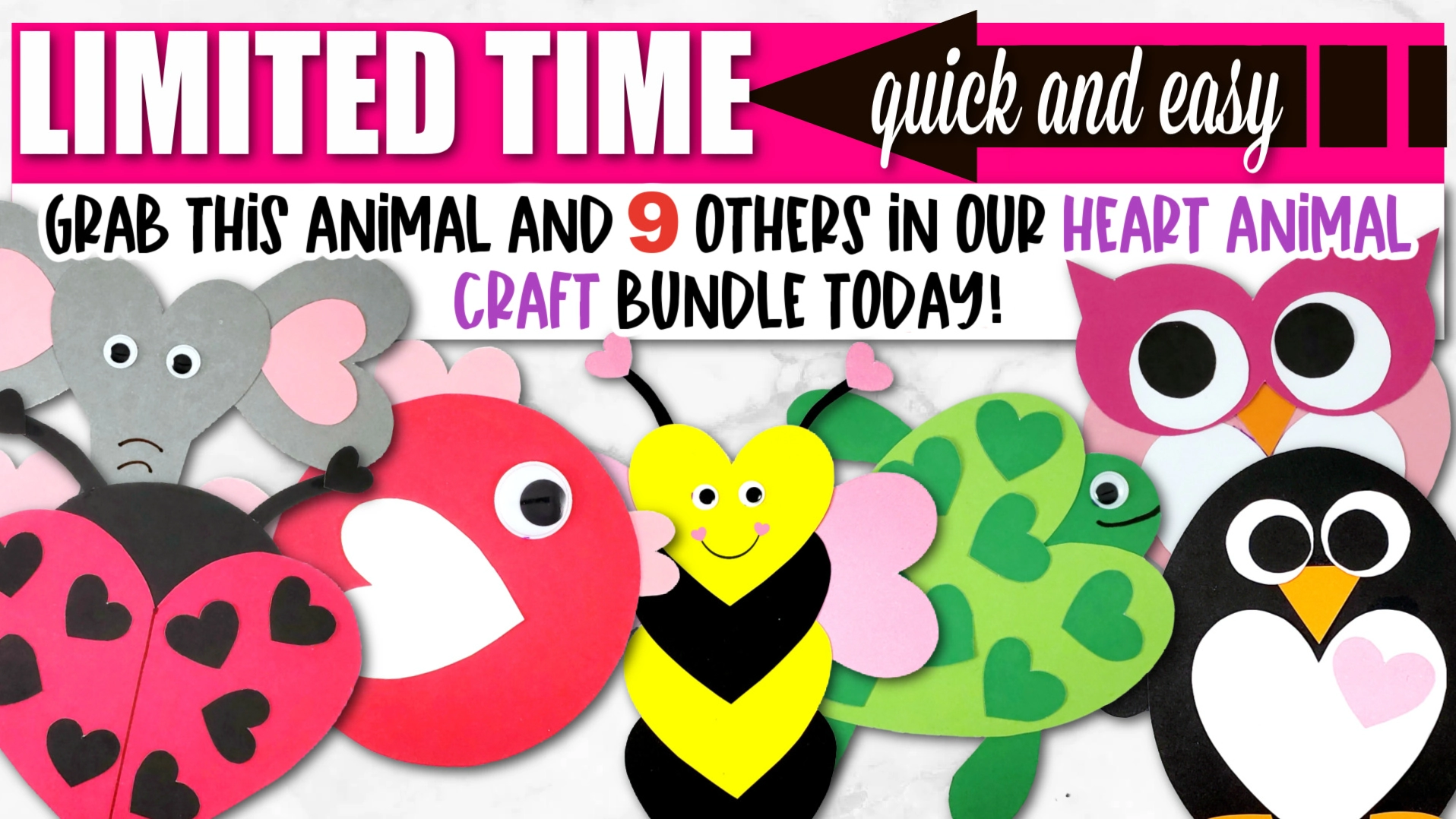 3. Animals Education
I love using art and craft cardboard tube projects to educate preschool kids about the world around them.
You can incorporate my simple heart owl craft printable into your animals education unit at daycare or home.
Using crafts and birds template for kids you'll find that your preschoolers are more engaged.
This helps encourage your preschoolers to have a love of animals around the world and a respect for the world around us.
4. Paper Plate Crafts
One of the easiest craft ideas for preschoolers includes using paper plates. This shape paper craft can be part of your paper plate crafts for kids.
Using my step by step paper owls printable at preschool, you'll find that this preschool printable is a fun way to include art and crafts in their day.
5. Storytime Entertainment
Whether you're reading children's books about birds, all animals, or owls, this easy heart owl craft cut out template will provide you with something simple to keep your preschoolers entertained during story time.
Give your toddlers the simple construction paper step by step instructions as you read stories about animals to inspire a love of animals within each of your preschoolers.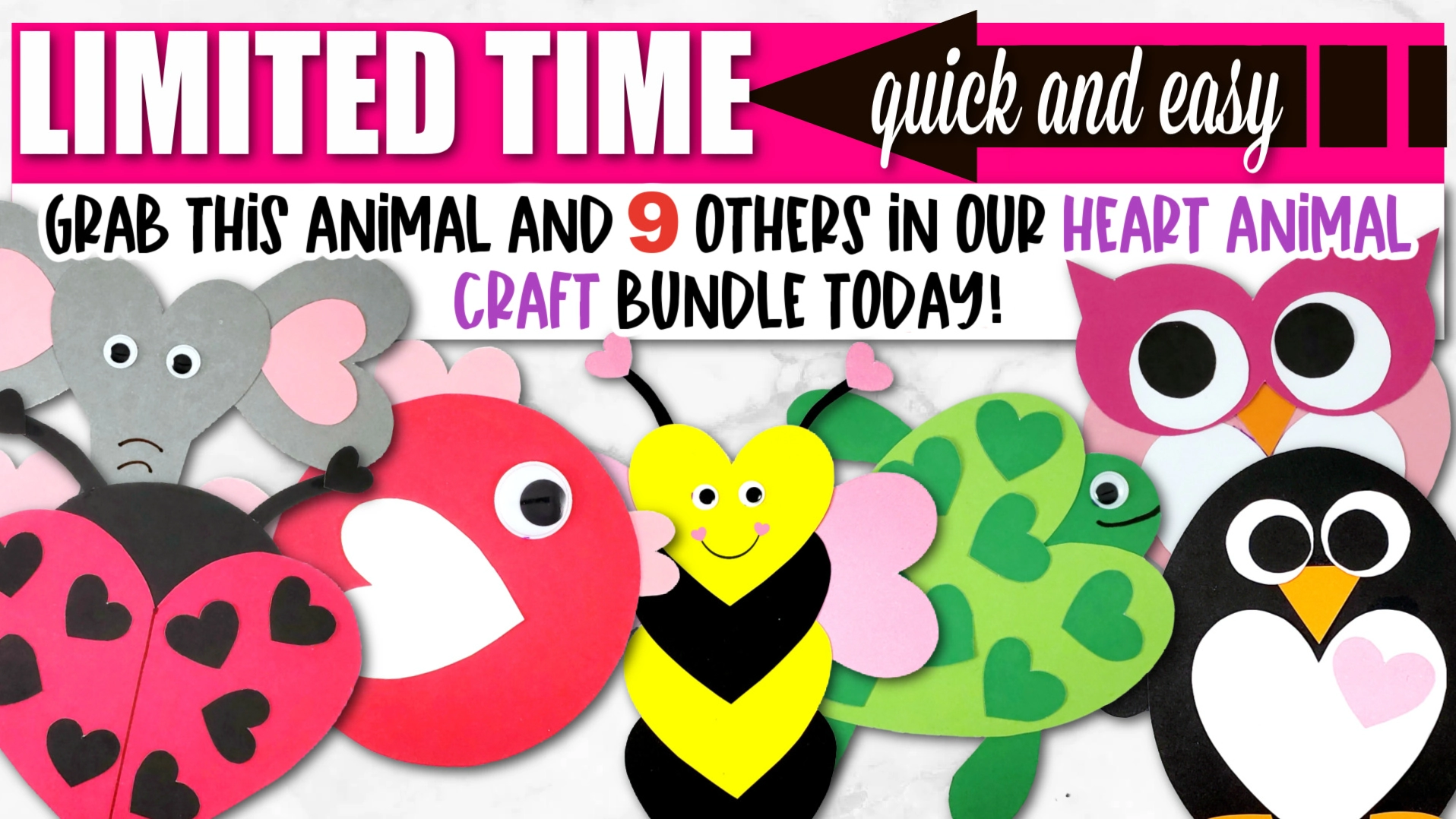 Heart Owl Craft Supplies Needed:
Printable Heart Owl Template (found at the bottom of the page)
These are just some of my favorite ways to use the easy heart owl craft cut out printable in your everyday life with preschoolers.
I hope that this inspires you to make arts and crafts a significant part of your life while raising and taking care of toddlers.
How to Make a Paper Heart Owl
After you have printed your cute heart owl template, start by cutting out all of the shapes. If you decide to print the black and white version, be sure to color first and then cut out all the shapes.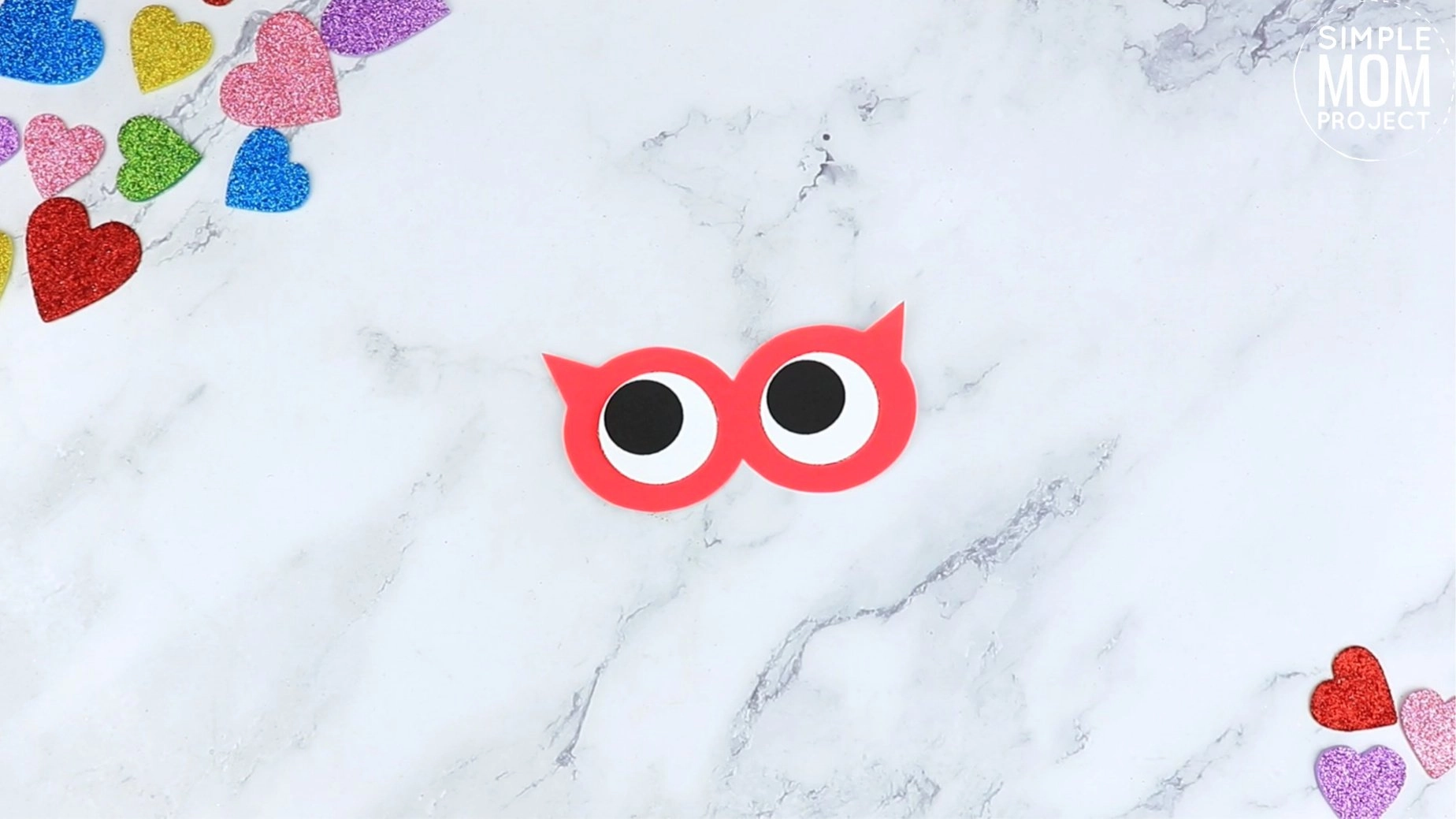 Then glue on your heart owl's eyes.
After that, glue on his adorable little beak.
Finish him off by gluing his heart belly on and then his head to his body. Write a cute little message like, "Get well soon!" or, "Have a great day!" to give as a fun greeting card. Be sure to check out all our animal puns for some great ideas.
More Options to Choose:
You can print the blank version and trace the cut outs on card stock paper for a sturdier owl,
Print the color version for a simple and easy rainy day craft or,
Print the blank version and use it as a fun coloring sheet activity and then glue the pieces together.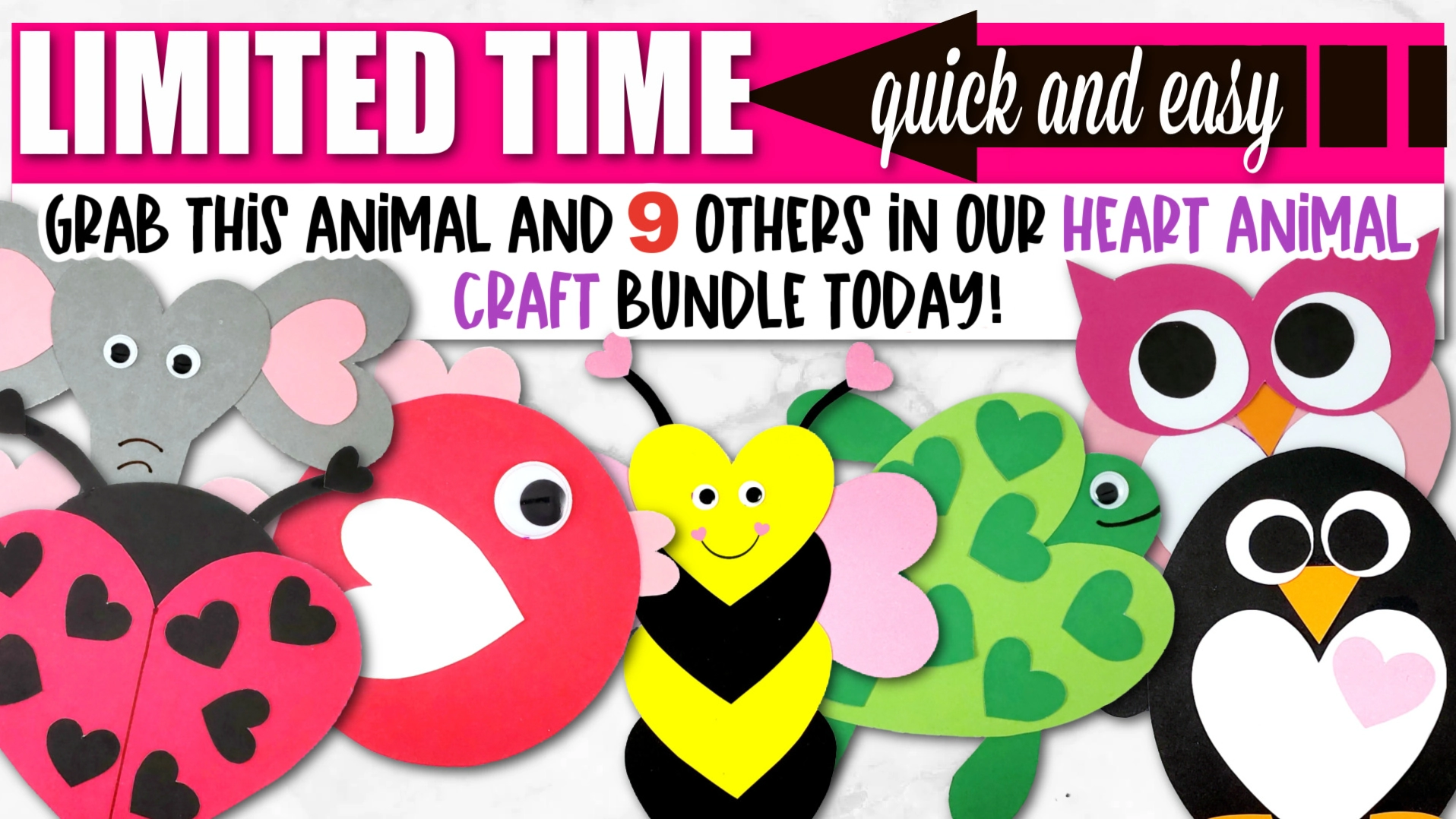 Heart Owl Template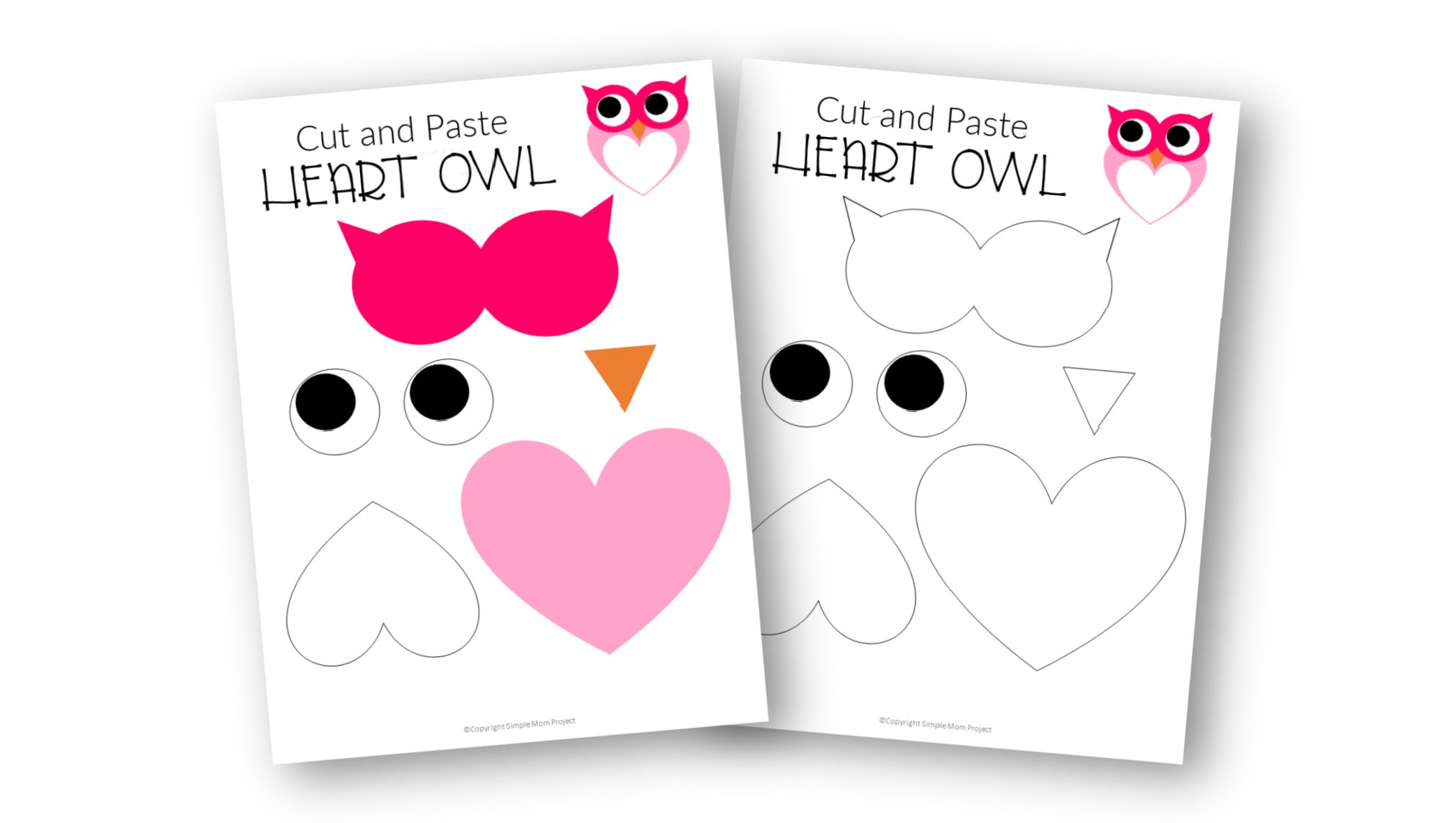 When you have finished, be sure to share your creation on Simple Mom Project's Facebook Page and follow me on Pinterest!

Kaitlen D.
More Fun Heart Animal Crafts: