Build-an-owl crafts are so much fun for kids!
This preschool paper DIY printable will give your kids hours of fun during arts and crafts time.
Whether you're looking to teach your toddlers to recognize the letter O or you simply want a printable pattern for art projects at home, you'll adore my cut and paste owl craft.
Completing paper crafts for kids will help encourage your toddlers to retain knowledge longer, have an interest in the world around them, and engage in social activities for proper growth and development!
Keep scrolling to find several different ways you can have fun with our owl craft template!
You will love watching your little one's eyes light up when they are learning something new!
Need more woodland forest animal fun? Don't miss out on all our printable forest animals for more woodland themed craft fun with your little ones.
*By the way, this post may contain affiliate links which means I may receive a small commission at no additional cost to you if an item is purchase through that link. For more information, click here.*
Free Printable Cut and Paste Forest Owl Craft for Kids
Ideas for Owl Kids Template
Below you'll see a few creative ways you can incorporate this build-an-own activity into your arts and crafts plans this year as part of your easy construction paper crafts for teachers of toddlers.
1. Glue on Toilet Paper Roll for Decoration
Using toilet paper rolls and paper plates for arts and crafts with toddlers is an excellent way to save cash on craft supplies.
Using a simple toilet paper roll can add an extra layer of fun to this easy owl template printable.
Have your preschoolers use the printable to cut out and put together their owl crafts printable.
As soon as your kids have built their owl, glue the completed owl art to a toilet paper roll for display or gift to family members.
2. Glue to Paper Bag
Just as recommended with the toilet paper roll for decoration, this build-an-owl craft can be made into an easy wood owl paper bag decoration.
It's so much fun to use crafts to teach preschoolers about owl babies, and Barn owls that you may see in the yard.
Take your paper printable and have your kindergarten kids complete their DIY owl crafts and glue to a paper bag to put on a hand puppet show for the whole family.
3. Pattern for Sewing Crafts
One of the most important life skills you can teach your kids is to learn how to sew.
Sewing is something that everyone can learn, and if your toddlers are too young to use a real needle with this build-an-owl craft, you can get a dull needle to use this classroom art project as a paper sewing project.
4. Learn the Letter O
The best way to help toddlers learn and retain the information is through hands-on activities, such as Snow owl crafts.
You can use this build-an-owl craft for kids to teach your preschoolers about the letter O.
Using the Pinterest favorite paper printable owl crafts and a marker, you can draw a capital O and lowercase o on each owl template so that your toddler can practice tracing the letters and saying the letter as they start to learn the letter O.
Owl Craft Supplies Needed:
Printable Owl Template (FOUND AT THE BOTTOM)
Keep scrolling to get your very own owl craft template today and start exploring the forest with your little ones and their paper owl buddies!
If you are looking for something your littler kiddos can do while you make this craft with the older ones, be sure to check out our woodland animal coloring pages!
Owl Craft Instructions:
After you have printed off your woodland owl template, go ahead and cut out all of your shapes.
If you are using the black and white owl template, be sure to color it first and then cut it out.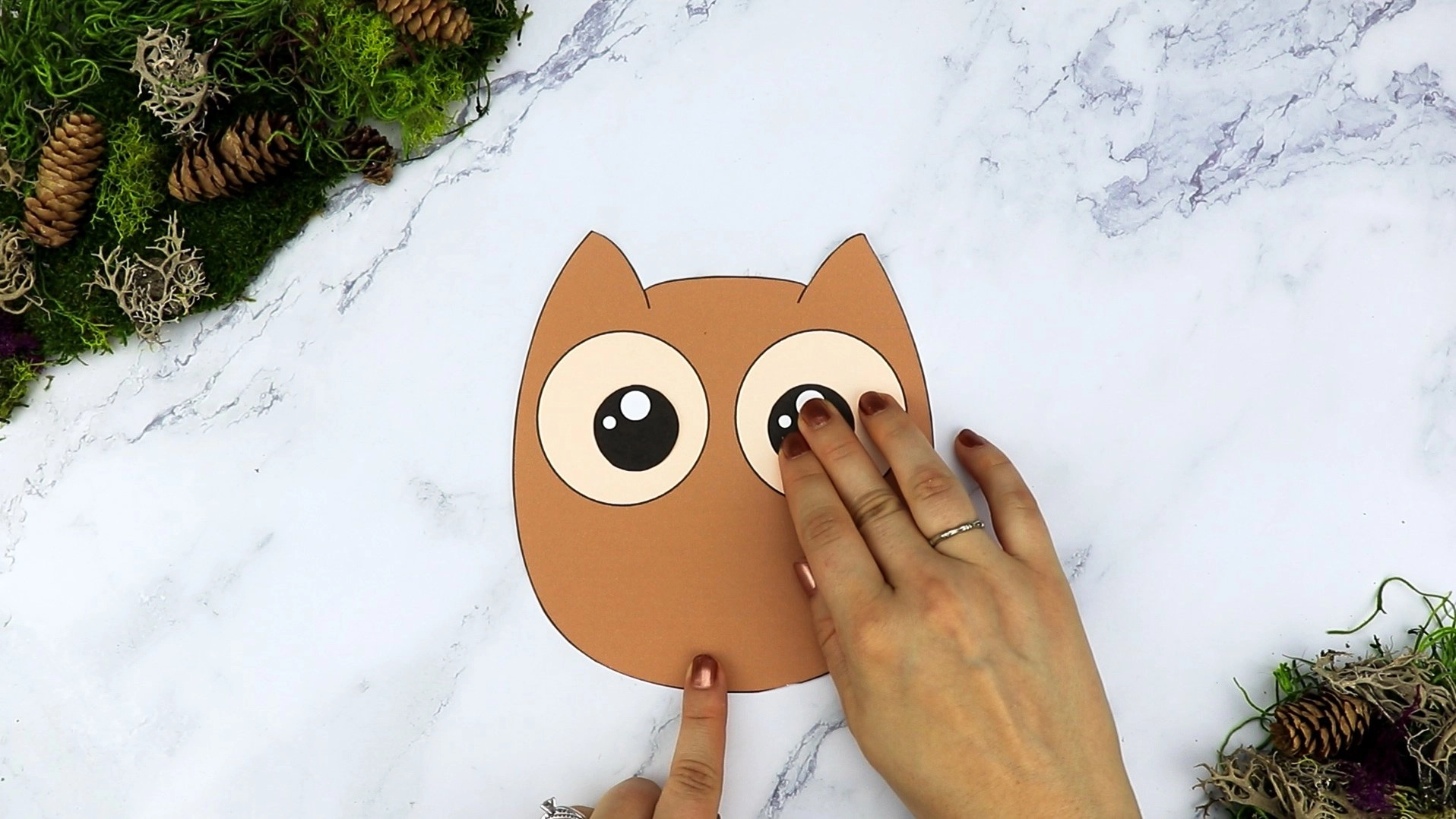 Next, glue on your woodland owl's eyes.
After that will come his beak.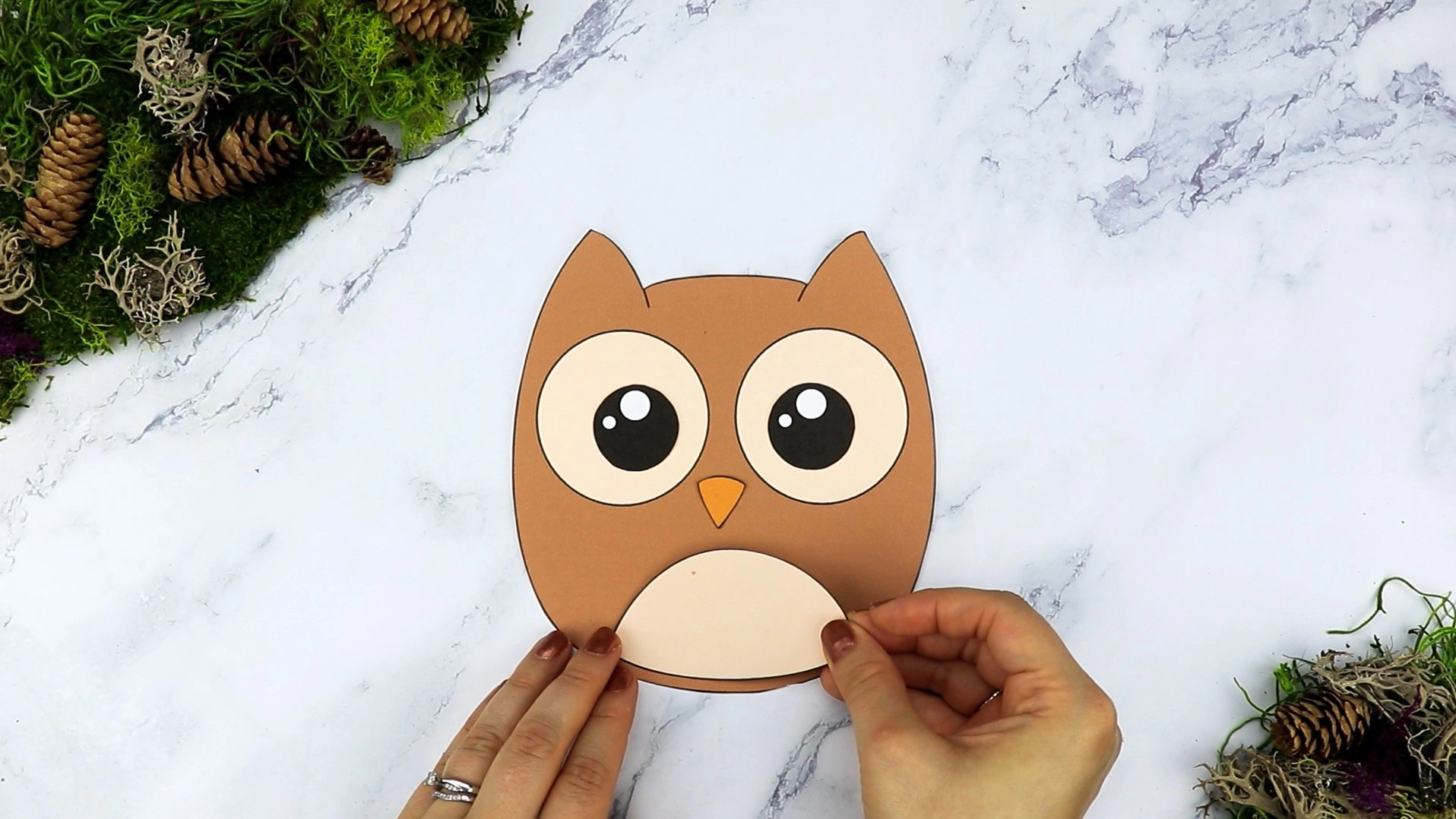 Followed by his tummy.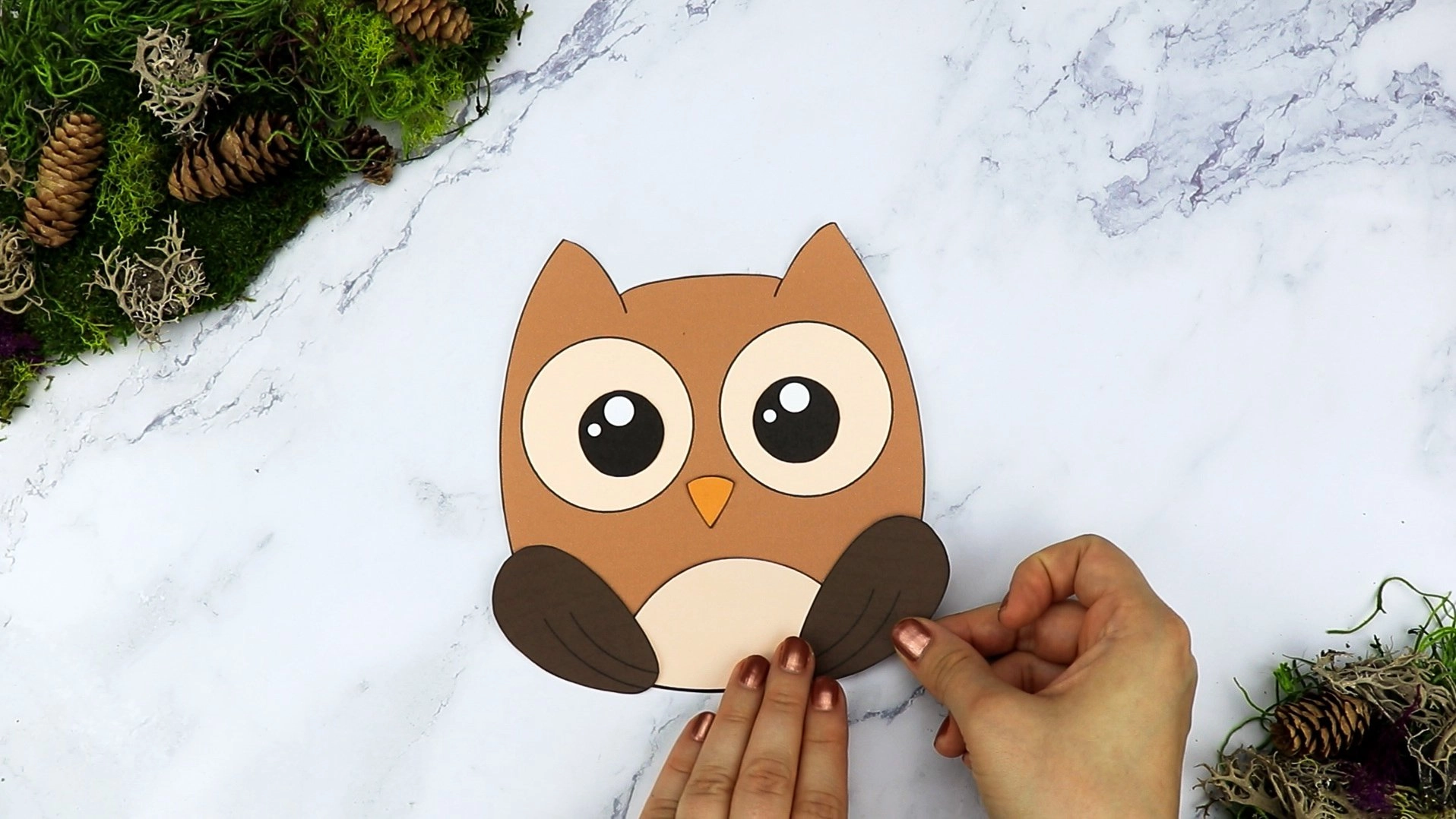 After that, glue your forest owl's wings on.
Top him off by adding his adorable little feet and your new forest woodland owl craft is complete!
Options to Choose:
Print the color version for a simple and easy fall, summer or even spring craft or,
Print the blank version and use it as a fun woodland animal coloring sheet activity and then glue the pieces together.
Free Printable Owl Template:
Don't forget to share your ocean learning plans in the comments.
As you can see there are many things you can do with this build-an-owl craft for kids.
I hope that my list of ideas inspires you to get creative with this owl crafts Pinterest printable today!
When you have finished, be sure to share your creation on Simple Mom Project's Facebook Page and follow me on Pinterest!

Kaitlen D.
More Fun Forest Woodland Animal Crafts: