This free preschool crab craft template will be a fabulous addition to my other ocean life activities featured on the blog. I love making crab crafts with kids because crabs are rather fascinating creatures.
You can find crabs living in freshwater or saltwater, and they can range in size depending on what type of crab they are.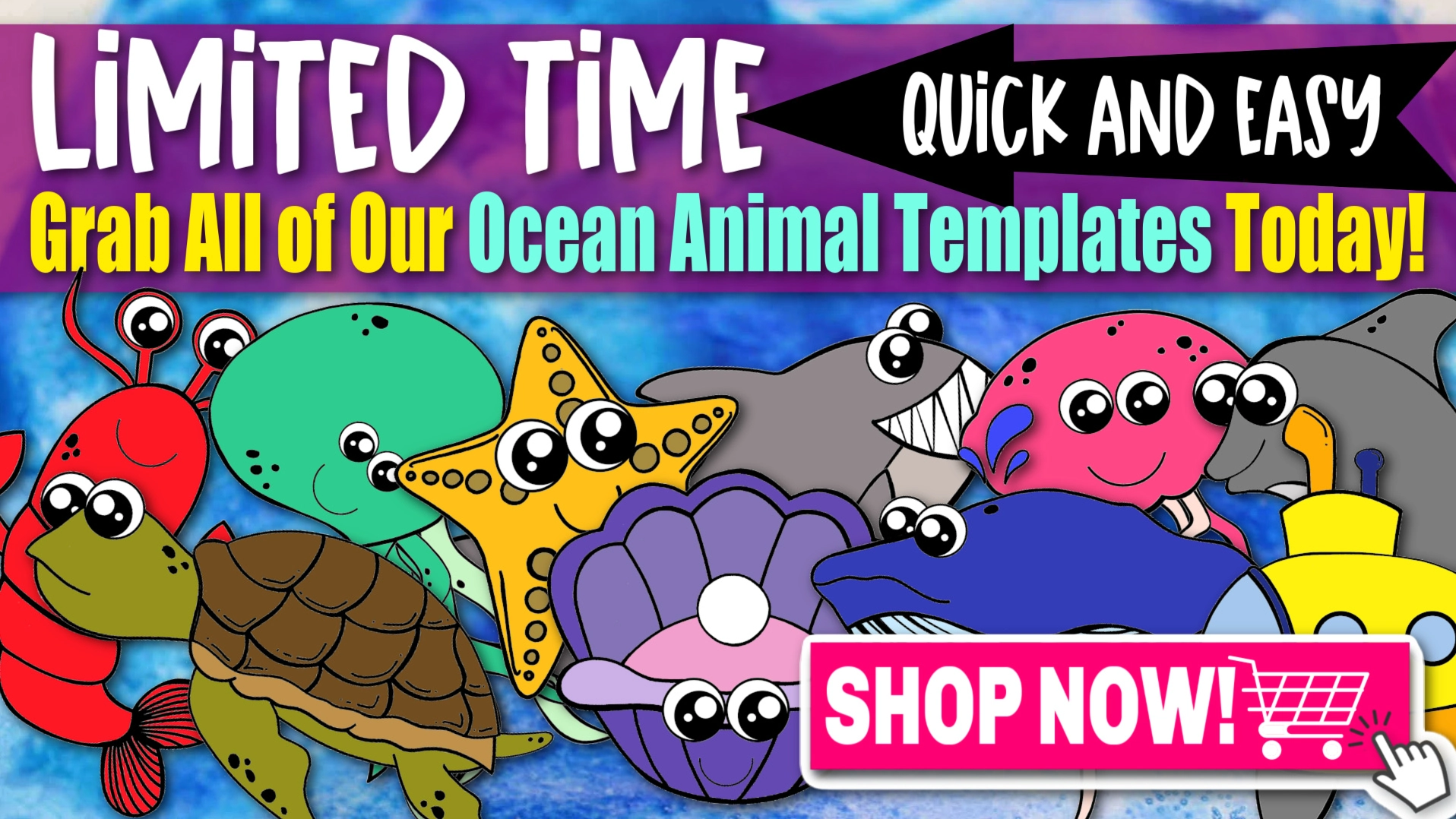 You can use this free preschool crab craft template to help your kids enjoy printable paper plate crafts or learn more about the ocean.
With this beach theme ocean art, you'll soon find that your kids want to learn more about all of the creatures of the ocean!
*By the way, this post may contain affiliate links which means I may receive a small commission at no additional cost to you if an item is purchase through that link. For more information, click here.*
Need more ocean fun? Check out all of our printable ocean animal crafts for more ocean themed simple craft fun with your little ones.
Ideas for Free Preschool Crab Craft Template
1. Ocean Animal Arts & Crafts Day
We always have a chance for rain during the year, so why not use my crab craft printable as part of your arts & crafts day. Take a look at the weather for the upcoming weeks and plan to have a full day of craft activities for kids during a super hot day or rainy day.
This crab craft paper plate template will work with all of my other ocean life crafts to keep your kids busy indoors on a dreary day.
2. DIY Ocean Education
Using my free crab craft printable, have your kids use this for a DIY ocean education day. They can write down a few things that they think they know about crabs after designing their paper plate toddlers crab craft.
Then you can work with them to research crabs and see what facts they got right as you learn more about ocean life, such as the life of crabs together.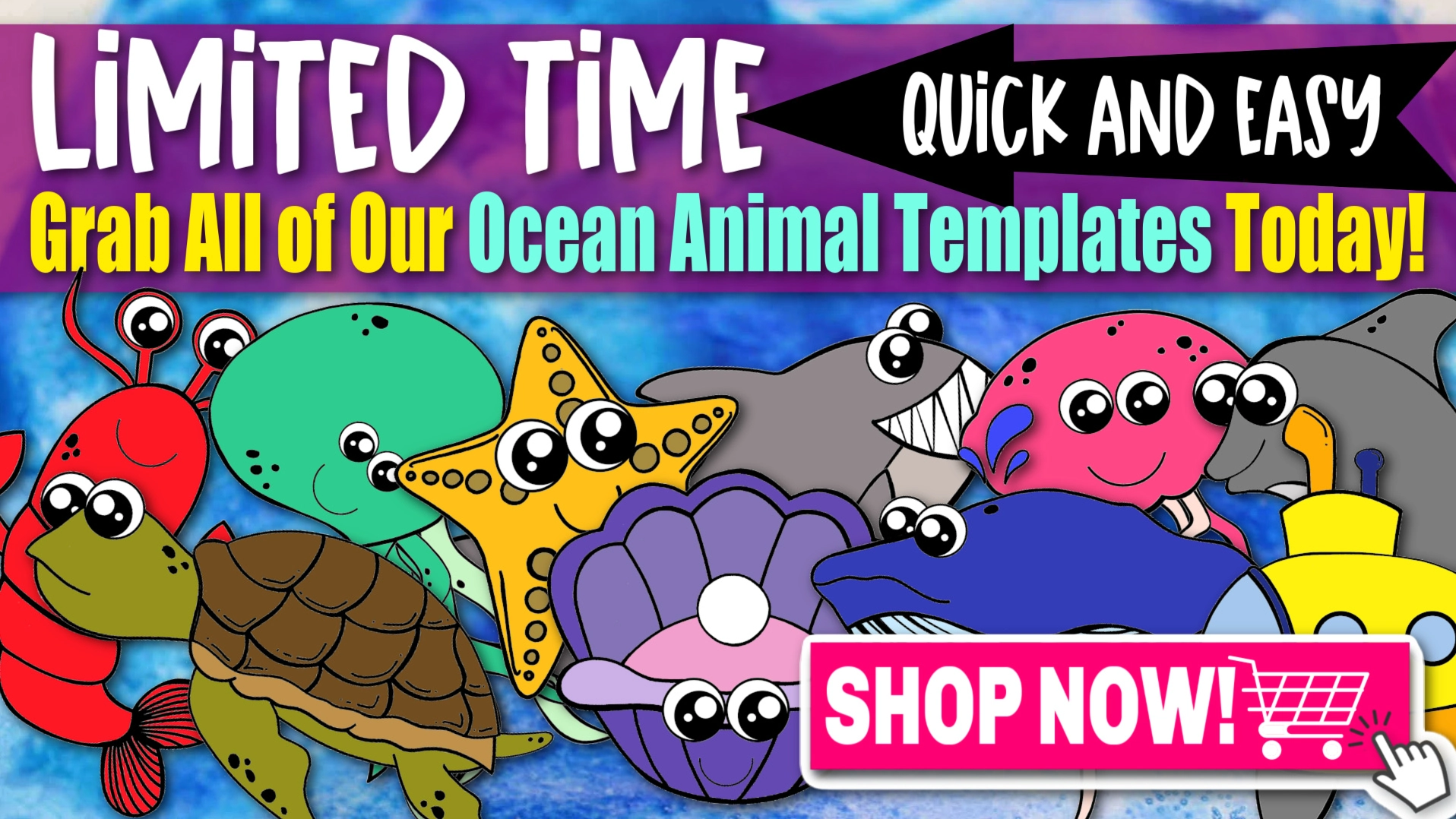 3. Ocean Art Décor
I don't know about you, but I love having new ocean art décor items in the home during the summer months. There's something about the warm weather that makes me want to have more beach days.
Since I can't go to the beach regularly, I thought using this free preschool crab craft template for ocean art décor in the home will help give the house an air of happiness.
4. Family Bonding Activity
Lastly, it's important that you find new ways to bond as a family. Using arts & crafts activity ideas like my preschool crab craft printable, you'll enjoy hours of fun with your kids.
When you take a moment to sit and enjoy preschooler crafts, you'll find that your bond as parent and child strengthens. It's important to start developing a strong parent and child bond as early as possible to ensure the teen years are easier to handle.
Fun Cut and Paste Blue Crab Craft for Kids with Free Crab Template
Keep scrolling to get your very own blue crab craft today and start exploring the ocean with your little ones and their paper whale buddies!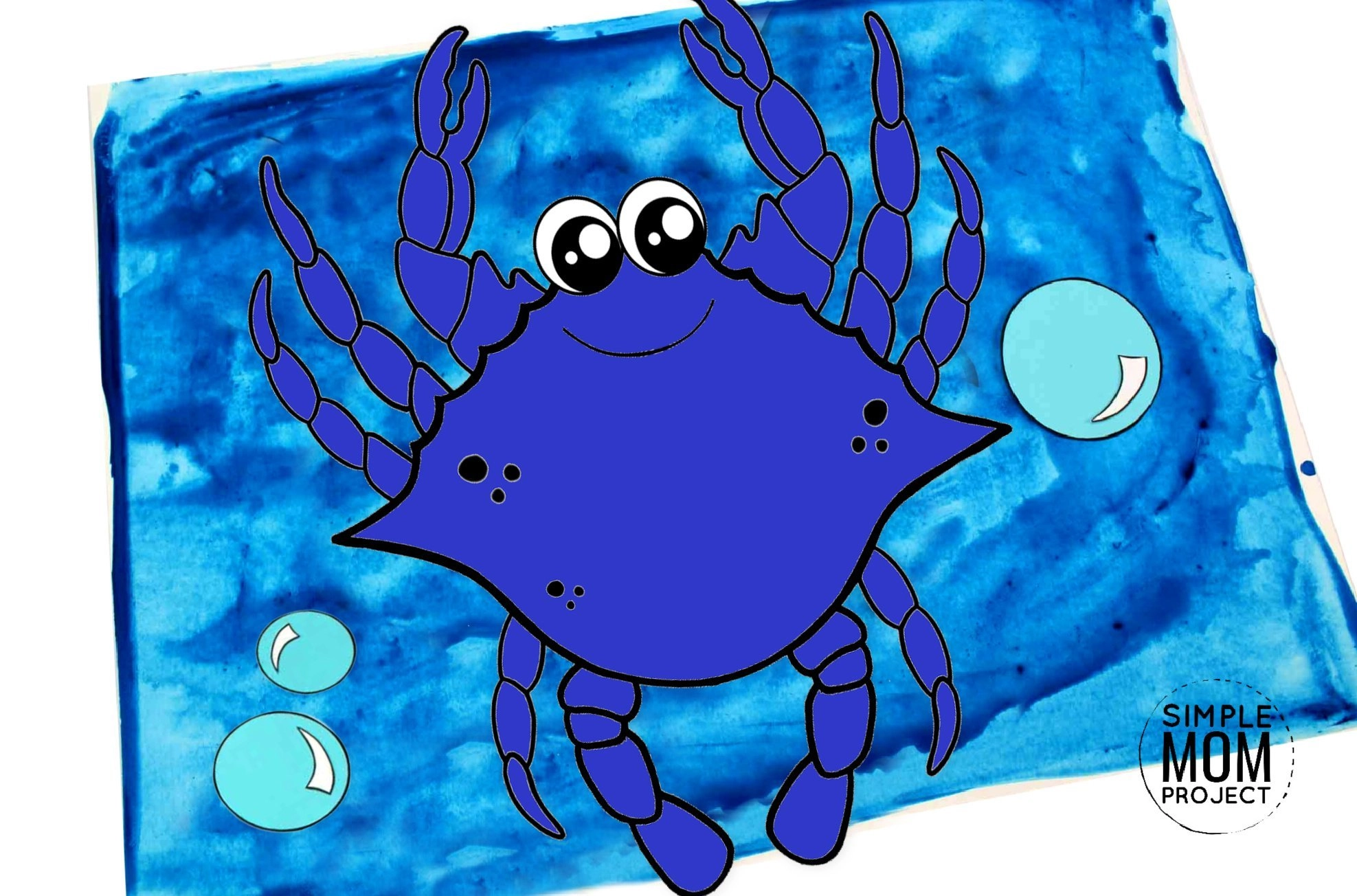 Blue Crab Craft Supplies Needed:
Printable Blue Crab Template (FOUND AT THE BOTTOM)
I hope that you enjoy my free preschool crab craft idea and how you can use this craft for toddlers.
This is truly a fun way to enjoy a day inside with preschoolers when the outside weather is too much to handle.
Blue Crab Craft Instructions: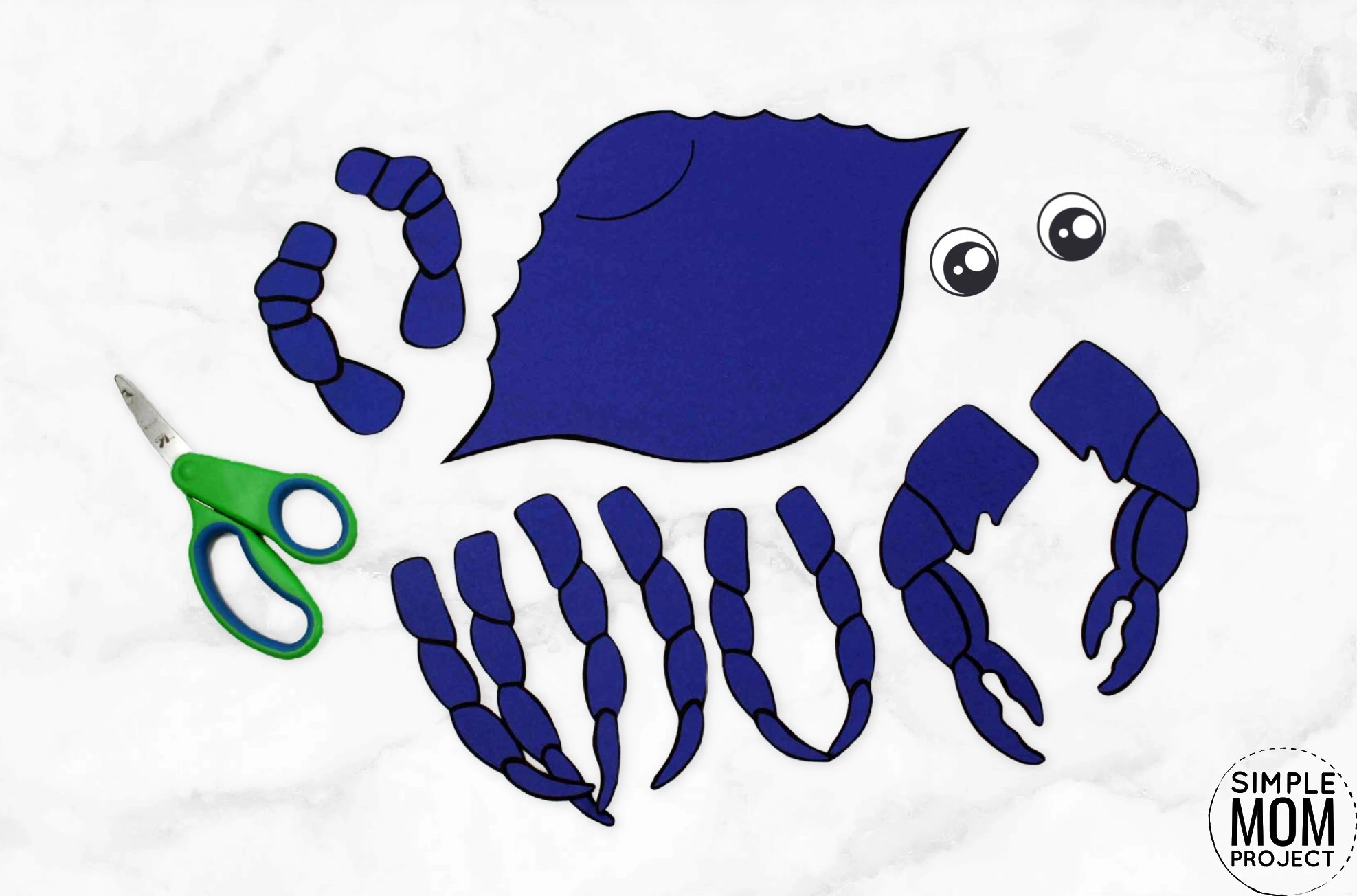 After you've printed your blue crab template on your favorite color cardstock paper or use the colors as instructed on the template, go ahead and cut out the body parts.
Another fun way to enjoy this ocean animal craft friend is to print the blue crab template on white paper and color him first. Then cut and glue him together.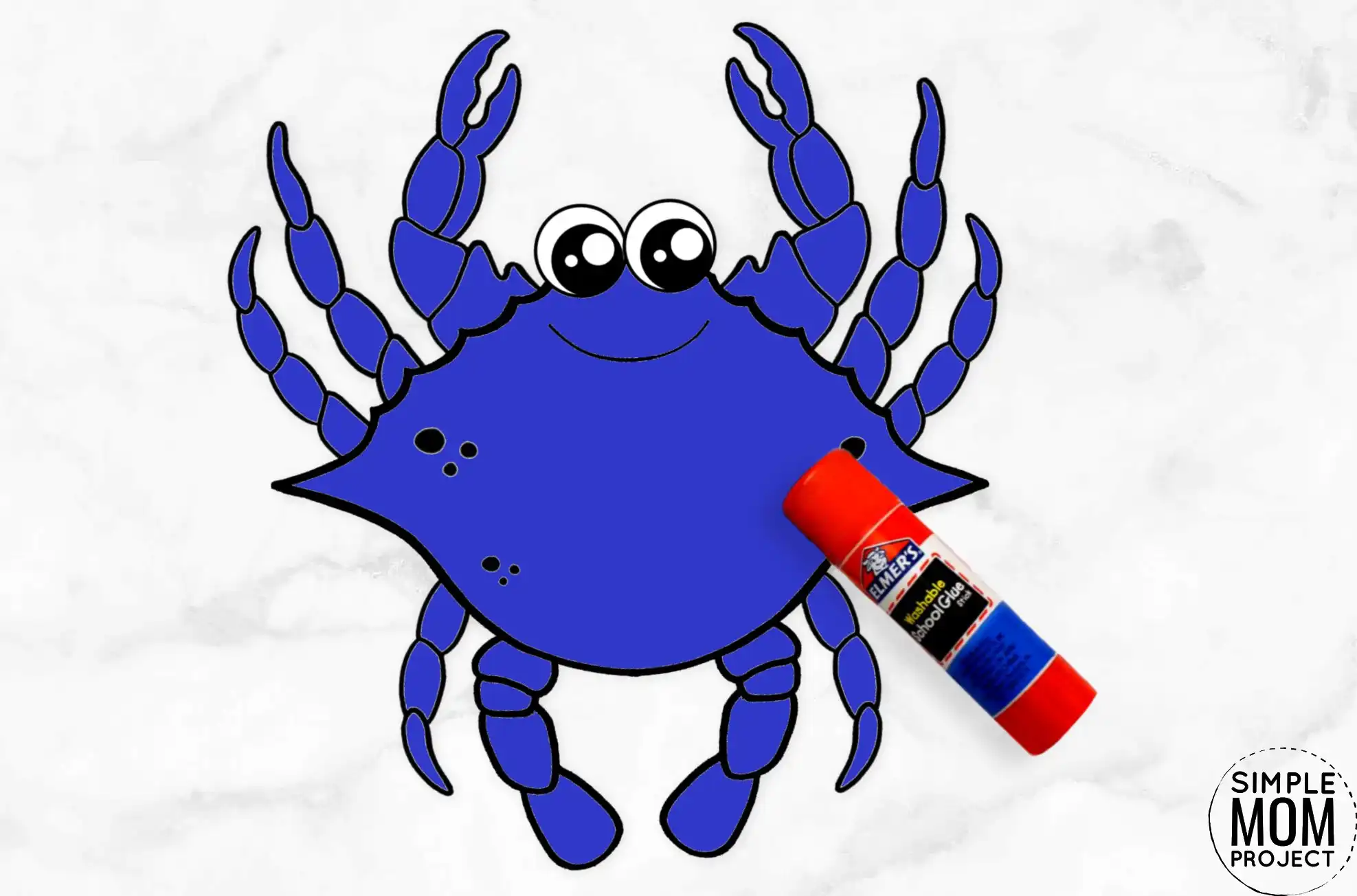 Next, simply glue all the pieces together. This ocean craft is so easy and perfect for kids of any age. My toddler and 6-year-old alike loved making him.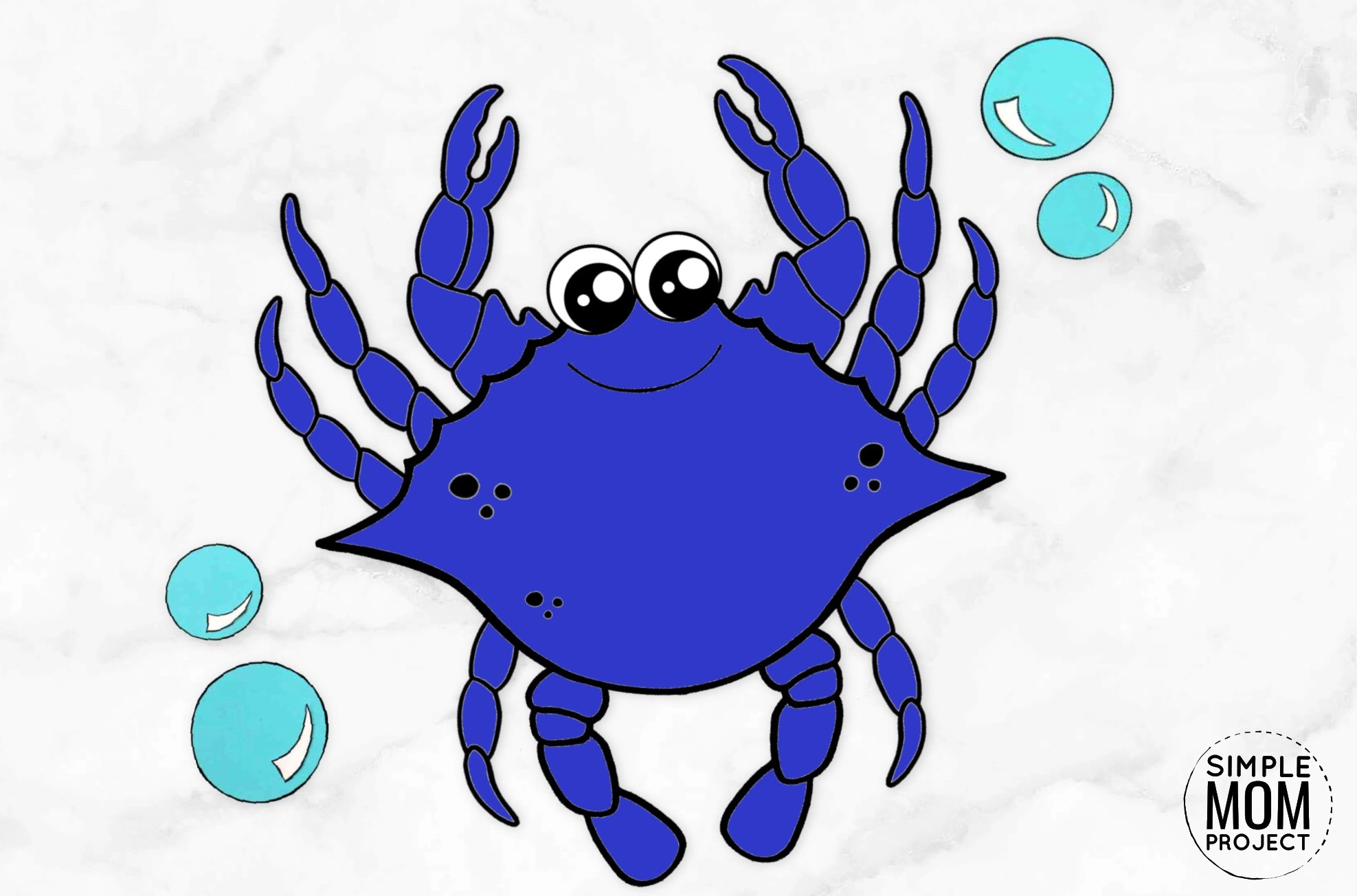 To prevent Copyright infringement, you will see our watermark inserted on all of our images. This will NOT be included in your download.
Free Printable Blue Crab Template: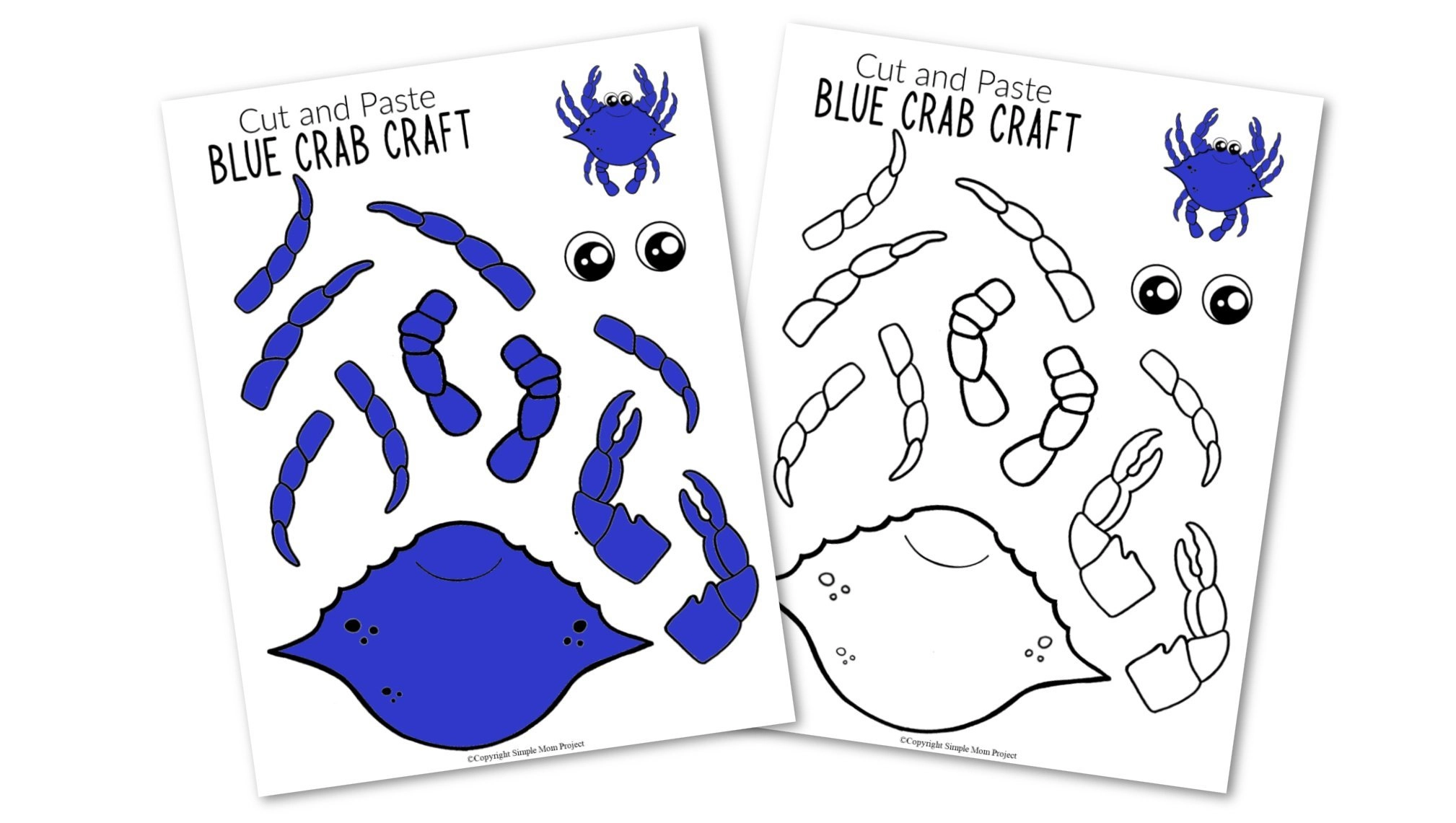 Don't forget to share your ocean learning plans in the comments. Need more ocean fun? Check out our packed list of printable ocean animals for simple craft fun with your little ones.
When you have finished, be sure to share your creation on Simple Mom Project's Facebook Page and follow me on Pinterest!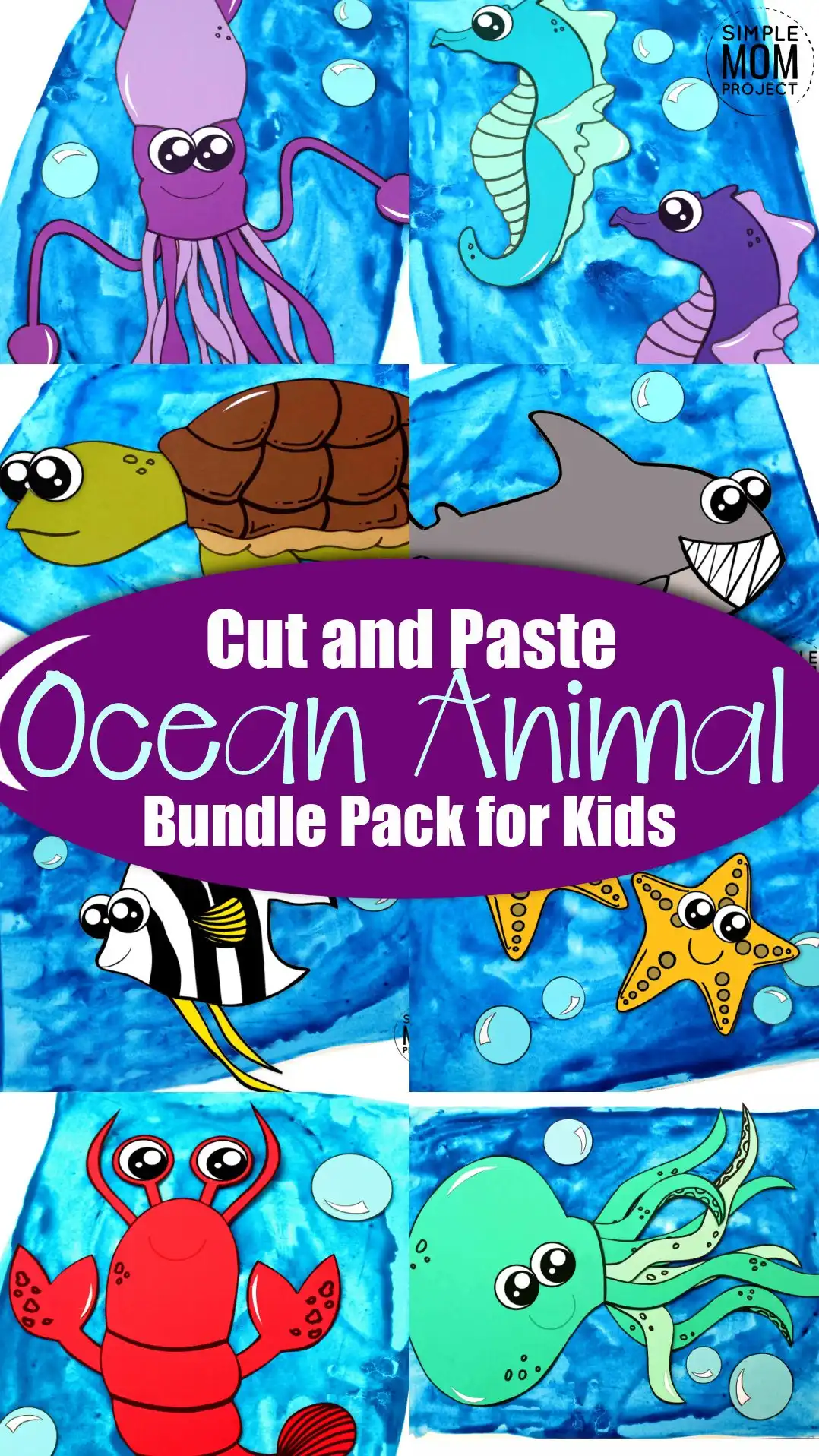 Kaitlen D.
More Fun Ocean Animal Crafts: