This week, are you thinking about robots, rainbows, or rabbits?
Then now is the perfect time to work on this printable lowercase letter r template as well!
Enjoy this black and white bubble letter while you daydream about your favorite r objects in your routines.
Use this letter stencil to create anything your kids want.
This template will be helpful whether they want to color the letter, construct a craft, or practice tracing and writing.
They would gain a variety of abilities while having fun with their activities.
Make alphabet learning more interesting this week by including this printable lowercase letter r template.
No matter where you are—at home or at school—you can print this for free and easily!
Learn all there is to know about the lowercase letter r, then print out copies right away!

*By the way, this post may contain affiliate links which means I may receive a small commission at no additional cost to you if an item is purchase through that link. For more information, click here.*
Printable Lowercase Letter r Template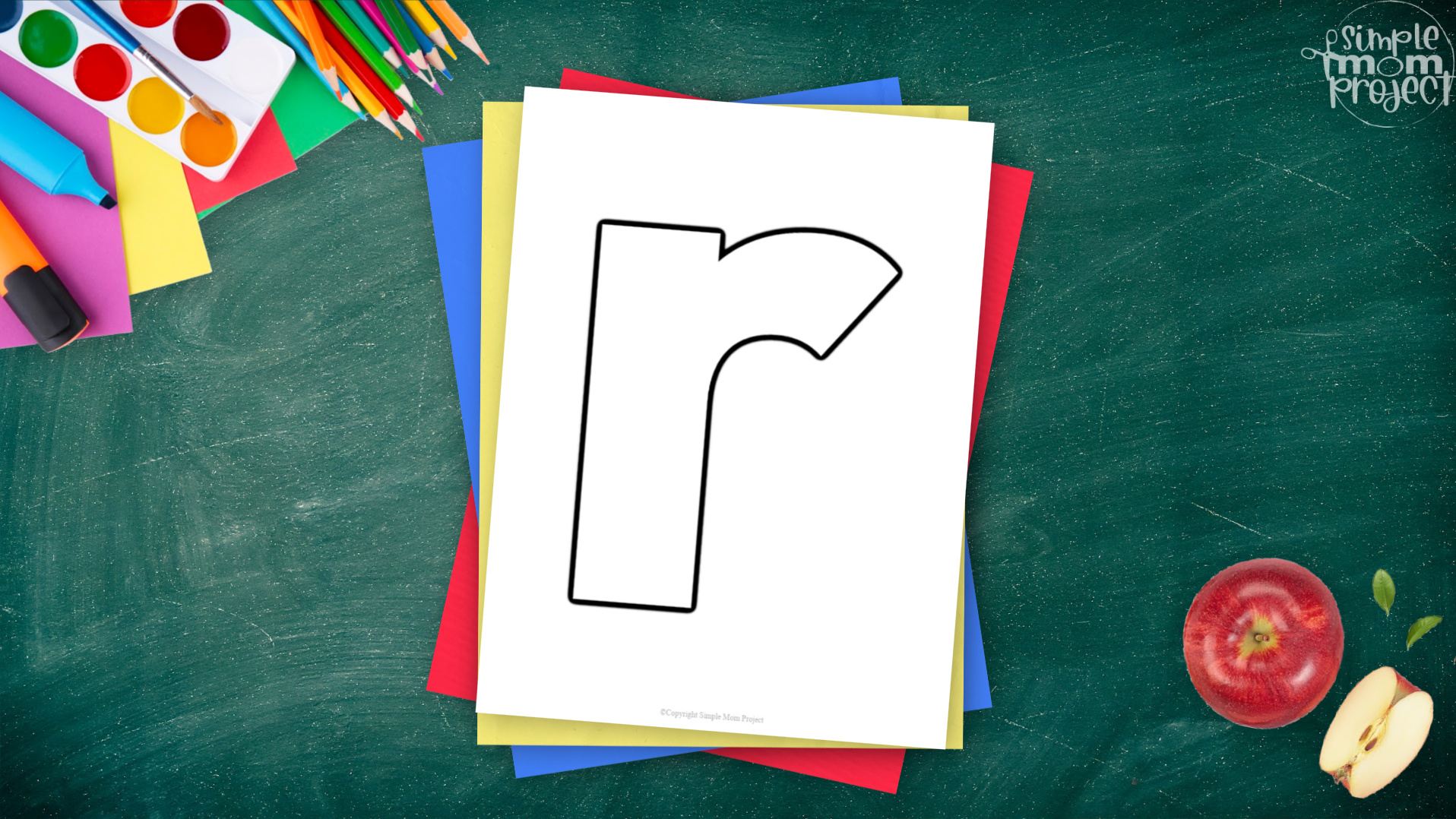 Printable Lowercase Letter r Template Materials Needed:
Printable Lowercase Letter r Template (FOUND AT THE BOTTOM)
Make your child's finished letter coloring page a forever memory by laminating it! We use this laminator and cannot express how much we love it! It is not only inexpensive, it is SO easy to use!
Your kids will love seeing how much you adore their art work when you laminate and display it for years to come!
Looking for more amazing lowercase alphabet fun ideas? Check out our Lowercase Letter q, b and e Templates.
Ideas for Lowercase Letter r Template
We'd be glad to share with you not just this printable lowercase letter r template, but also these ideas for how to use it.
Print your copies right now, and then check these ideas to learn how to incorporate them into your daily activities.
We made sure that all of these ideas are simple to carry out and, of course, interesting and fun for kids of all ages!
1. Ready-to-Use Letter r Materials
We want to assist you with your planning this week because we are aware of how time-consuming creating a lesson plan can be.
These materials, along with the printable lowercase letter r template, are great for introducing the lowercase letter r.
All of these are certain to be interesting, accessible, and affordable!
Materials that would quickly grab the kids' attention are among the things we made sure to include.
During circle time, start your day with a good robot story to read.
During a show-and-tell activity, introduce a reindeer plush toy as an animal whose name begins with the letter r.
Then, to wrap up the day's activities, play a game of rainbow playmat with brightly colored letters that is excellent for teaching the alphabet.
Click on the links below to view them all!
2. R Craft
Your favorite r-themed objects, such as rainbows, robots, rabbits, raccoons, and reindeers, are perfect to ponder about today!
Kids can create their own unique crafts with the help of this printable lowercase letter r template.
After listing all the fun things that begin with the letter r, let the kids choose what they want to make.
If they like, kids can also create a rose, rocket, or ribbon craft!
Make sure they have all the materials they might need, such as crayons, construction paper, scissors, glue, and more.
Permit them to use their creativity to create masterpieces.
This idea will certainly assist them in the growth of their creativity as well as their independence.
When they are finished, gather their artworks and display them on your school art wall or in their study nooks.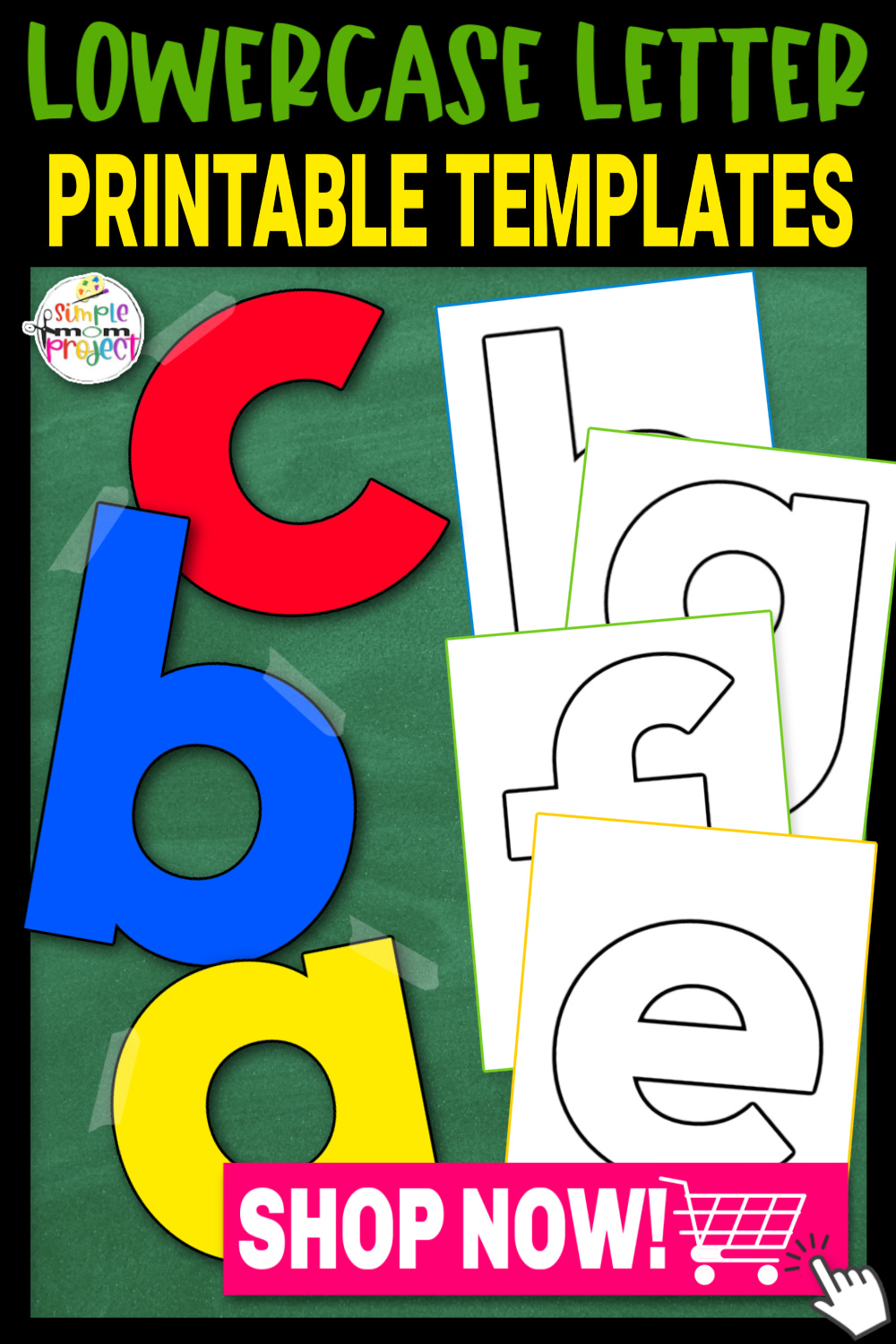 3. Lowercase Letter Recognition
After your kids have finished learning about uppercase letters, move on to teaching them about lowercase letters.
You can always begin with any letter, whether a vowel or a consonant, while teaching about lowercase letters.
Using this free printable lowercase letter r template, you may start by learning about the lowercase letter r.
Make letter flashcards for your exercises out of this bubble letter to use as a visual aid in your lessons.
You can choose to cut out the letter stencil after printing your copies.
To make your letter more durable, glue it to some cardstock or cardboard.
Posting this as a visual aid on your walls and bulletin boards will be very beneficial for letter recognition.
If children consistently see the lowercase letter they are learning, they will certainly grow familiar with it quickly.
4. Preschool Worksheets
Are you looking to find a template for your preschool writing and tracing worksheets?
You don't need to look any farther because we have it here!
No matter where you are, you can use this free printable lowercase letter r template.
We also made it in basic black and white so that kids may use it for a range of educational activities.
You can use it for their writing and tracing exercises at home and at school.
When you have a copy to trace, you can add dotted or broken lines inside the lowercase letter r.
Children can color the letter with any tools they have available if they want to use it as a worksheet coloring page.
Encourage them to paint it in with bold hues to give the appearance like a rainbow.
This printable lowercase r worksheet template can be used to create a wide variety of worksheets.
Print your copy right away to begin creating your worksheets!
We had a great time coming up with all of these ideas and sharing them with you and your children.
Take as much time as you need to incorporate this printable lowercase r template into your daily activities.
Enjoy all of its features and the opportunities it provides for your kids to learn new skills.
If you want more for the next days, feel free to browse our collection of lowercase letters.

Printable Lowercase Letter r Template: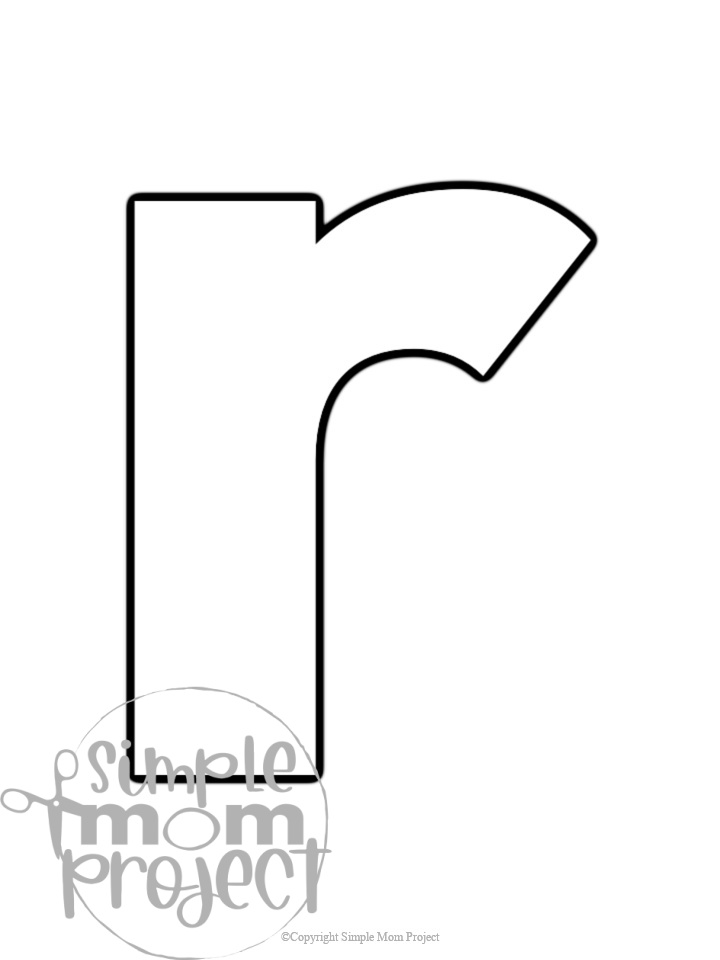 This printable lowercase letter r template will help you improve your lowercase letter knowledge this week.
This design is a simple black and white letter stencil that is perfect for preschool and kindergarten students to utilize.
They can use it for a variety of crafts, coloring pages, tracing and working worksheets, and other activities.
This bubble letter can also be used as decoration for study nooks or classroom displays.
Use this lowercase letter r template to create your own word wall, alphabet wall, or bulletin board.
Make crafts featuring rainbows, robots, raccoons, reindeers, and rabbits using this pattern.
When the kids are done, hang up all of their projects to create a beautiful letter r art wall.
If your child's name starts with the letter r, you are welcome to use this template to create a personalized name tag.
Don't miss out on using this printable lowercase letter r template—there are lots of fun possibilities!
Print as many copies as you need right away!
Please feel free to share it to everyone who is learning the letter r this week!
Don't forget to leave a message in the comment section.
When you have finished, be sure to share your creation on Simple Mom Project's Facebook Page and follow me on Pinterest!

Kaitlen D.
More Fun Lowercase Templates